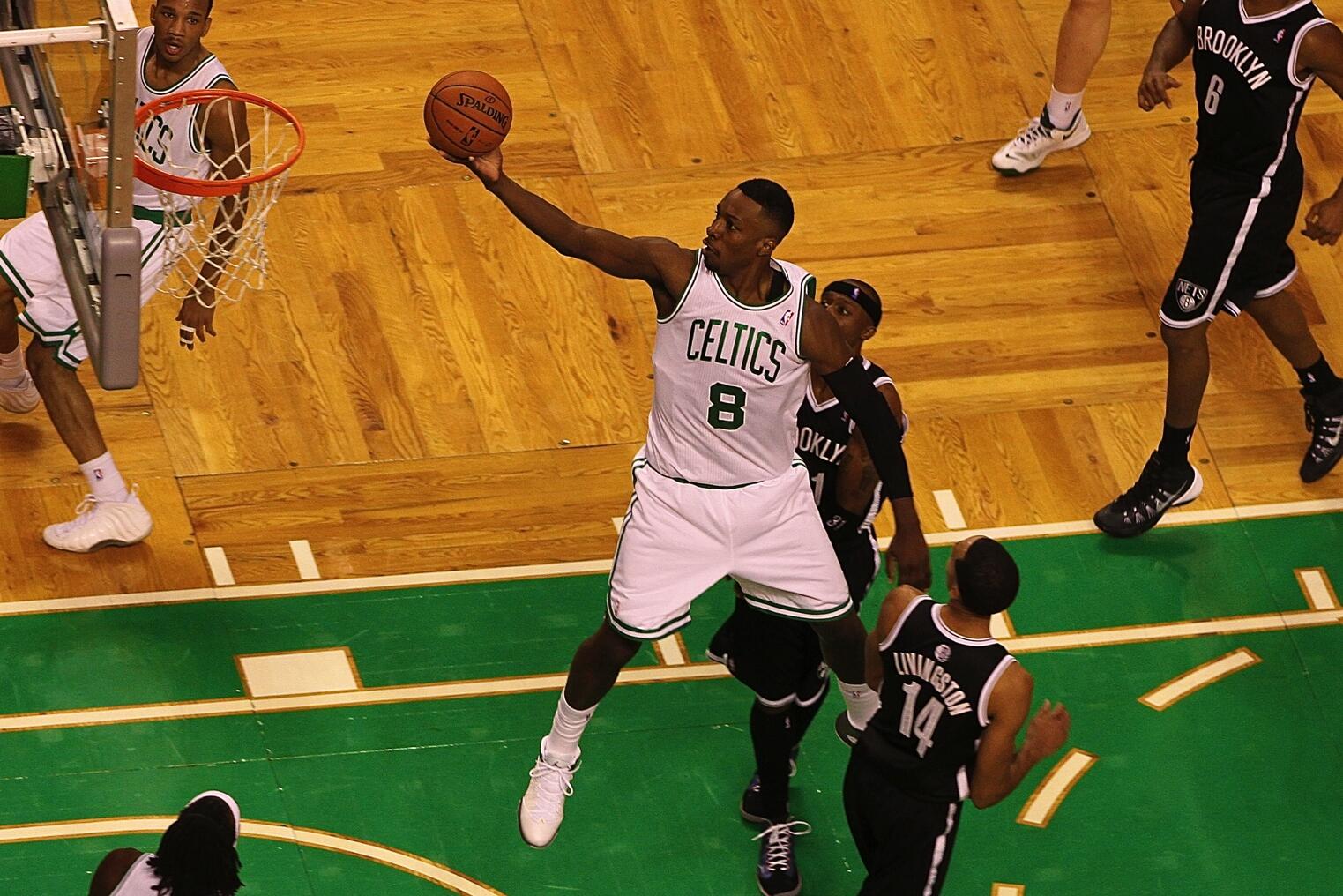 Starting today and for each day till the season's opening game on Wednesday, Truth On Causeway will be recapping what preseason showed us about the new look Boston Celtics. The team changed a whole lot and preseason was much more important than it has been in the last few years.
We will be asking one question per day to our writers and to some other contributors.
Today we start with Jeff Green. He didn't have the preseason we all expected him to have, becoming the No. 1 option. He couldn't score the ball that much, and didn't do it effectively either. He struggled with the new role assigned to him.
He averaged just 10 PTS on 32% shooting from the field and 23% from downtown. He didn't contribute much outside of that either, averaging just 2.12 rebounds and 2 assists per contest. He did all of this in 24.6 minutes per game.
So after watching Green play these 8 games, here's what we asked our writers: What's causing Green's troubles and do his issues have a fix?
PakkAttackk: "Ahhh, everyones favorite question/opportunity to say "I told you so!!" Jeff Green has struggled & in the first three games, he did settle too often. The next three games, Green has made an effort to get closer looks at the basket. His issues do have a fix & it's quite simple. Play. JG's minutes have been sporadic but that's not what I mean, I mean play as in just play like Jeff Green, attack the basket & posterize fools. He's been missing good open looks & they'll fall for him eventually."
JoshZavadil: "I would be quick to point out, as anyone would, that this is the preseason, and we've seen this team give half-effort (or at least it seems) at times. And while that may not be the case for explaining all of Green's struggles, I think the fluctuation between the rotation, continuing to adjust to a new coach and a new system and carrying the weight of knowing he's the best player for the Celtics when he's on the floor — all of that has impacted him. When the rotation is somewhat solidified during the season, I anticipate things will change a bit, but as it stands, teams seem to understand that negating Green and taking him out of his comfort zone greatly hurts what Boston is capable of doing on offense. Will that change when the season begins? Who knows. I'm not holding my breath, just by virtue of the fact that until Rondo returns, he's going to be one of the most talented players on the court for Boston. And as hard as it is for me to say, I don't see that as a role suited for Green, and it won't surprise me at all if he continues to struggle."
KWAPT: "I personally think Jeff needs to relax a bit and just get into a groove. While preseason is going on & Stevens is using different lineups/substitution patterns, Green seems uncomfortable. Oh, & not to mention all of the new teammates. Other than Rondo, Green has the most pressure on him of any Celtic this year. I believe once the season starts, he'll find his rhythm and will start to improve. You've seen him improve, even if ever so slightly, over the last few preseason games. With Green, it's all about not thinking & just playing."
TreyAdell: "With the caveat that this is preseason and things aren't always how they seem, it just seems like Jeff isn't getting the shots that he's used to. Spending most of last season operating off the ball, coming off cuts and getting spot up looks; he's now being asked to create more and take shots from areas on the floor he's not accustomed to. He's shooting 25% from 3 which is a major dropoff from his career high 38% mark from last year and it's mostly a factor not getting as much looks from the corners. I'm not too worried but I do think he'll struggle unless Boston can find a permanent fix for the point guard issue until Rondo returns."
HeisenCelts: "Jeff's situation is very tricky. He has the talents, the skills, and the natural ability to be one hell of a player in this league. Number 1 option on a comitted to winning team? Not so sure just yet, but he's a pretty darn good player. His most important negative is, to me, his mental approach. All of that lack of agressiveness talk isn't just talk. It is what Green has been showing on the court for the better part of his career. He has shown flashes of brilliance but it seems like he hides on the corner much more than he should. He tends to dissappear way too often and that cannot happen even for one second when you're the No.1 option. I know how hard it must be for Jeff to be aggressive all the time, but that is what he must do this season. Is there a fix? Of course, and that is time. He will get used to the role. He will get used to defenses focusing on him and he will adapt. With the focus on him, the only way out will be to play aggressively, going for the kill, no chance to settle. That's not to mention that Rondo's return will be huge for him. Will he be a 20 point per game player? I wouldn't say so, but he will be able to carry the load for the Celtics eventually."